Behavioral Compass
welcome!
Our company was created to help people manage problem behaviors through thoughtful consultation, parent training, autism advocacy, and online courses.
In addition, Behavioral Compass guides students who are seeking behavior analyst certification.
We are so happy that you are here and want to thank you for sharing your journey with us.
"Togetherness, for me, means teamwork." – Walt Disney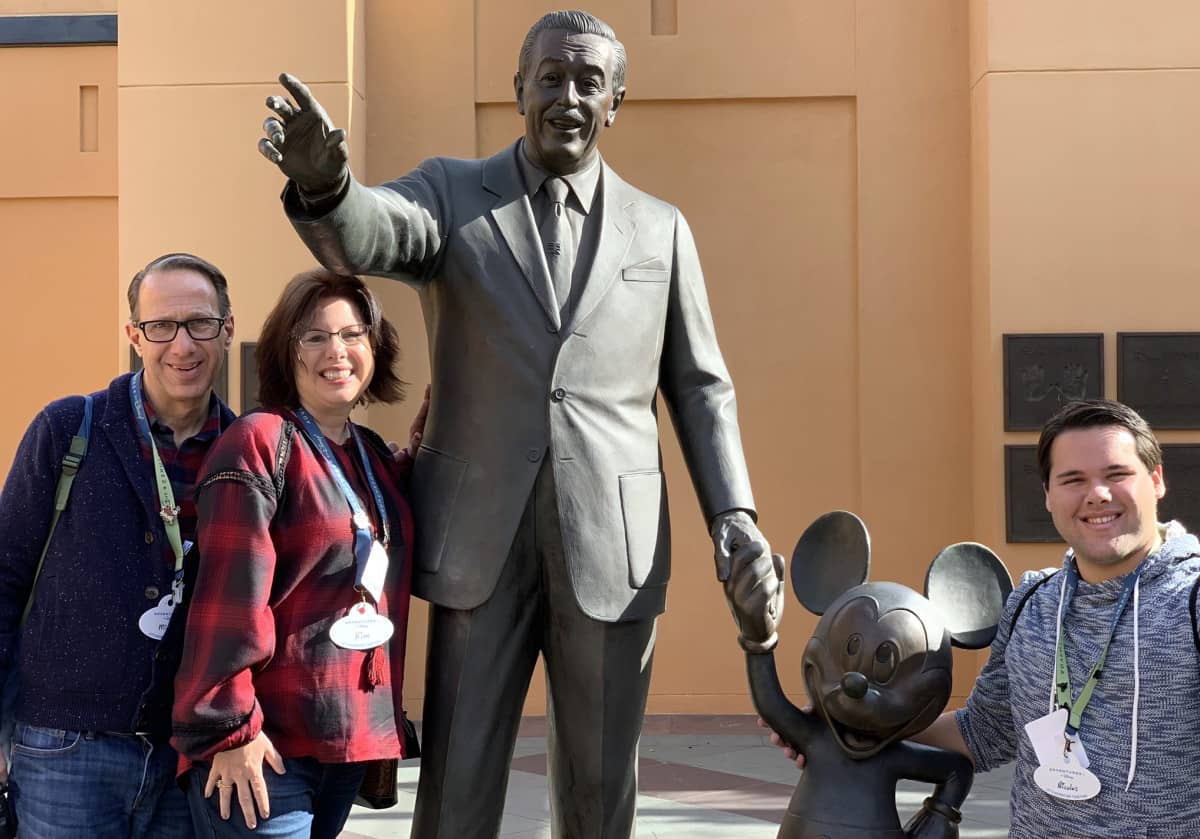 Your one-stop behavior resource!
Here at Behavioral Compass, we want to help you live your best life. Whether that means taking a course to manage problem behaviors, utilizing consultations to deal with excessive fears, or attending a parent training to learn how to help your child with social skills deficits, we are here for YOU and YOUR FAMILY.
And because helping others is our top priority, we also provide guidance to students working on their own behavior analysis education. Look to us for BCBA exam tutoring, BCBA supervision, or even career assistance.
We're here for the same reason that you are – to take a positive step in our lives. Daily routines do not have to be super overwhelming. You just have to find the right direction to take and get yourself on a new path. Or perhaps you just need to get over a roadblock to get back on track!
Behavioral Compass has evolved over the years from primarily self-employed work in a clinic setting to more remote consultations, trainings, and courses. Currently, we are located near Saint Cloud, FL, yet our remote services allow us to reach amazing clients worldwide.
Our Mission
Behavioral Compass was founded because we truly care about helping others overcome obstacles. You'll find out that we do what we love, and we lead with our hearts. We want to help YOU to change your life.
This is how we will guide you…
Our Vision
We are always learning; we take pride in sharing our knowledge in a friendly atmosphere. We hope to empower people to reach out for help when they need it and make changes to their lives so that they can be as happy as possible.
Here's why we stand out from other companies…
Core Values
Since day 1 and through the feedback from our clients, we continue to focus on the following aspects of our business:
Honesty
We are truly grateful for your comments expressing that you appreciate our honesty.
Sometimes our message is hard to deliver, but we will always tell you the truth. When you open yourself up to honest communication, everyone eventually wins.
Authenticity
Behavioral Compass asks you to be authentic and we expect the same from ourselves. Your uniqueness, your child's uniqueness, our uniqueness — all make us different. We will celebrate your personal experiences and show you how to use them to make the most of your current challenges.
Imperfect Results
Our goal is to help you find your way as quickly as possible, while remembering that perfection is not achievable. Be your imperfect, best self!
We're Michael and Kimberly LaPaglia. Together, we've traversed many challenges, so we understand what it's like to need a mentor, teacher, or specialized therapist.
Michael LaPaglia is a Board Certified Behavior Analyst with nearly 30 years of experience in the field of Applied Behavior Analysis. His experience includes teaching graduate students.
Learn more about Michael LaPaglia's skills and personal interests.
Learn more about Michael LaPaglia's Training and Teaching Experience.
Kimberly LaPaglia has worked for over 10 years at DisneyFoodBlog.com, where she is Editor of several eBooks. For Behavioral Compass, she manages our content, website creation, and social media. This partnership allows Michael to concentrate on serving his clients and students.
Learn more about Kimberly LaPaglia.
Some of our struggles have been:
Parenting a Premature Baby
Changing Jobs and Relocation
Parenting a Child with Sensory Challenges
Learning to Cope with Diabetes
Empty Nest Syndrome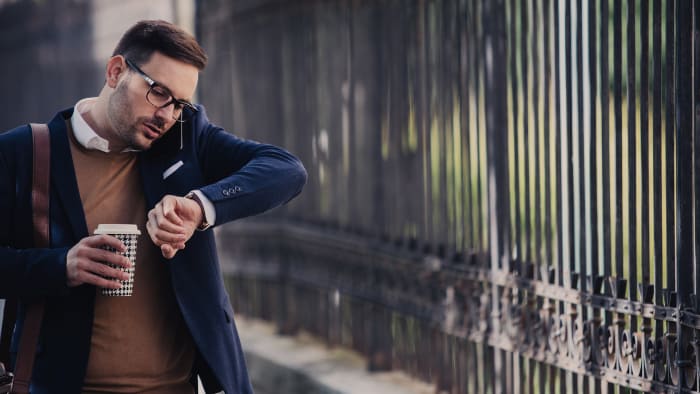 Self-Paced Lessons to Fit Your Schedule
Some of our courses are self-paced so that you can get back on track on your own schedule.
Michael LaPaglia founded Behavioral Compass many years ago. 
Michael and Kim finally made their dream move to Florida!
Our son, Nicolas, was born 12 weeks premature, so we understand parenting challenges. However, he is now a young adult and recent Aerospace Engineering graduate of Auburn University. Recently, he began work at Pratt & Whitney. Yes, our preemie persevered! For two summers, he even worked at the U.S. Space and Rocket Center in Huntsville, AL. We are definitely proud parents.
We have one dog — a feisty Norfolk Terrier named Aubie.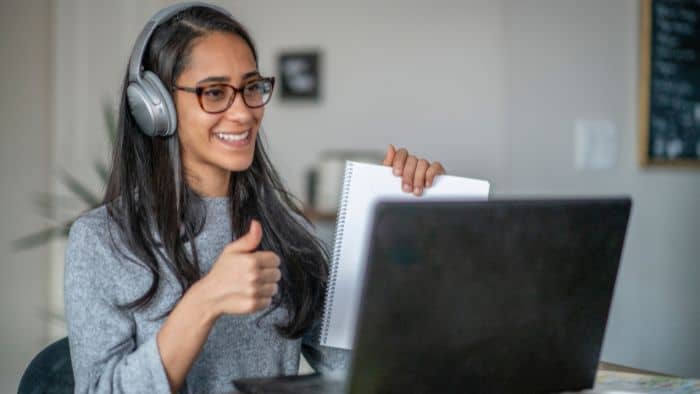 More Intensive Courses Provide Greater Student-Teacher Engagement
Invest more time in a group class!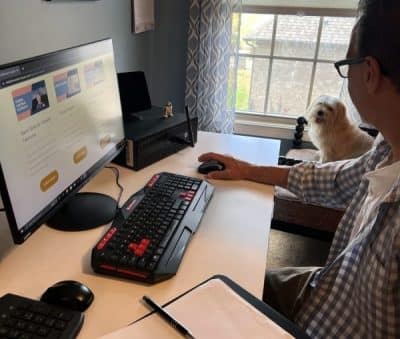 Why Learn From Us?
We care. We don't just sell our products or services and leave you to find your own way. We know our students and clients may have follow up questions. Let us help with your unique situation.