Bedtime Routine Reset for Kids:
How to Reclaim Restful Evenings
Free Course! Debuting Soon.
Are you struggling with establishing consistent bedtime routines in your home?
Do you feel that evening hours in your home are chaotic and stressful?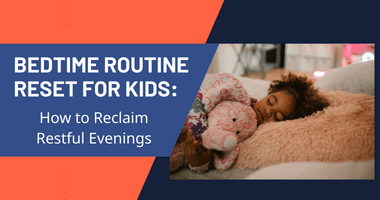 Are you looking for help in getting your kids to bed?
Don't despair. Help is on the way!
Bedtime Routine Reset for Kids Course: How to Reclaim Restful Evenings
Behavioral Compass wants you to know that there is a user-friendly workshop coming your way very soon.
Developed by a behavior analyst with nearly 30 years of hands-on treatment and parent training experiences, this course is going to be fun and informative!
A self-paced comprehensive set of learning modules for our Bedtime Routine Reset will be arriving very soon here at Behavioral Compass.
The bedtime routine tutorials are designed to provide struggling caregivers with common sense and proven strategies that will restore a sense of calm to your home in the evenings. Just wait – these bedtime routine strategies will help the whole family.
Debuting Soon!
Stay posted via our newsletter and/or sign up on our waitlist.
Sign up for the Behavioral Compass Newsletter
Future newsletters will include information on new eCourses, freebies, how to manage problem behaviors, and more. Watch for promo codes!