Bedtime Routines are Lessons in Self-Care
Bedtime routines are a consistent set of steps that are repeated each evening. These activities should be predictable. When a parent follows a routine every night, their child learns what is expected and this gives them a sense of security. Teaching your child how to relax and fall asleep on their own is not easy but it's worth it.
One of the most important skills that you can help your child master is the art of a bedtime routine. After all, bedtime routines teach your child lessons in self-care.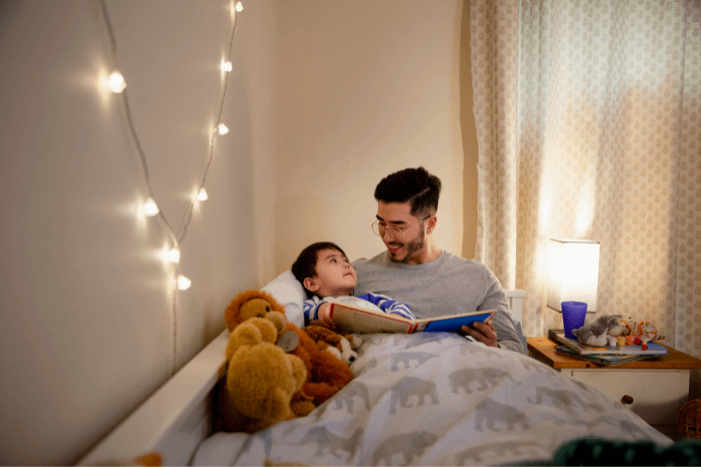 Take Charge of Your Evenings
Also, bedtime routines show your child that it's important for adults to have quiet evenings to relax. Whether you have an infant or a teenager, downtime is important for parents.
Take our family, for example. When our son was six-months old, we needed to make a change because we were exhausted. The crying from our preemie was hurting our hearts and grating on our nerves.
Have you ever wanted a parenting manual? We sure did!
So, my wife was finally ready to hand over the bedtime routine to me so that I could apply some behavior analysis skills. And after a few nights, our son was sleeping 7 p.m. to 7 a.m. – for years!
Besides your overwhelming exhaustion, here are more reasons to work on your bedtime routines:
You are in direct control of your family's rest.
Your child will be less likely to have temper tantrums during the day.
Your morning routine will be more efficient.
You and/or your significant other will have more quality time at night.
Evening and morning battles are extinguished.
You will continue to learn new parenting skills, especially after making any parenting missteps. And if you need more help, consider parent training.
You can share your knowledge with others.
Children of all ages perform better in school when they are well rested.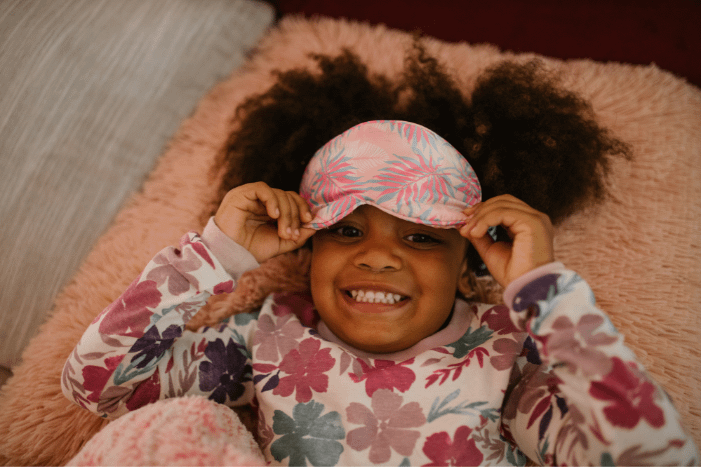 What are your biggest struggles at bedtime? Does your child have a bedtime routine? If so, what do they like best about this time of day?
Mastering the Art of a Bedtime Routine
Establishing a bedtime routine takes effort. But the payoff is worth it for the whole family!
1. Set a schedule.
Let the schedule dictate the evening's format. Late to bed? Then, tomorrow night the routine should start earlier. And, what child wants to go to bed even earlier?!
2. Decide what elements you'll keep in your bedtime routine.
Will there be TV? Electronics? Story time?
3. Determine how long each step will take.
If bath time is 15 minutes, then stick to it.
4. Schedule time to read. 
For small children, reading books with a parent is a great time to bond. Older children can read a book to unwind.
5. Learn what works and what doesn't.
Reevaluate any steps that are taking too long. Is your child afraid of the dark? Have a nightlight already on before you even approach the bedroom.
Perfecting bedtime routines can be challenging. You'll need to reassess your steps as your child grows.
If you are wondering how much sleep everyone in your household needs, check out this helpful resource.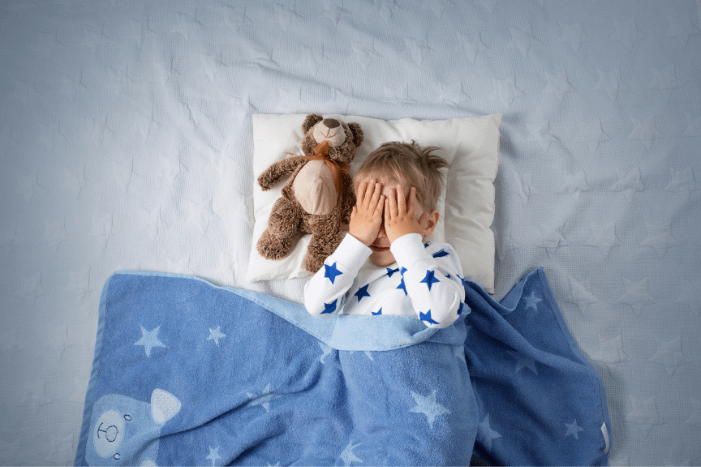 Now that you've chosen to tackle your bedtime routines, congratulate yourself for taking on this challenge. Single parents – we applaud your heroic, exhausting efforts!
All bedtime routines look a little bit different. Just find the steps that work for your family. Remember, your goal is to teach your child how to fall asleep on their own.
With consistency and commitment, you'll be able to help your child with behavior change that helps create a restful night for everyone.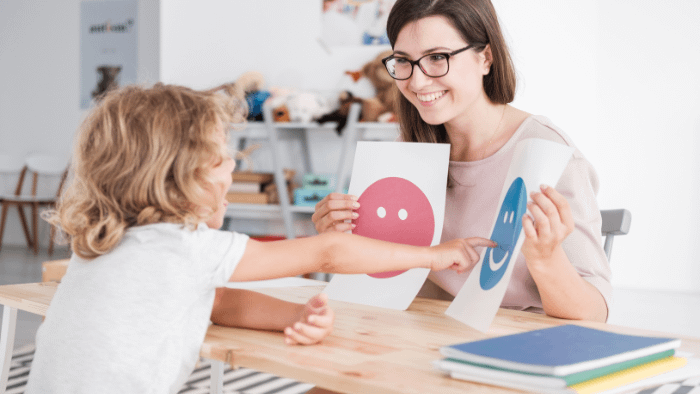 Your Turn to Share
What bedtime step do you like the most? Which activity do you like the least?
Michael LaPaglia
Welcome to Behavioral Compass. As a self-employed behavior analyst, my career path has led to teaching parents, colleagues, and support staff. Over the years, I've honed my teaching skills working as an adjunct professor for St. Joseph's University and Lipscomb University. In my spare time, I love to watch movies. I'll talk to you about Star Wars any time of the day. Also, I'm the proud dad to an aspiring aerospace engineer. Drop me a message anytime.