Temper tantrums:
Screaming, crying, falling to the ground…
Yikes!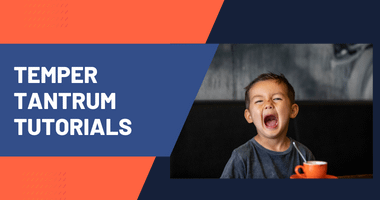 All parents can feel the hair stand up on the backs of their necks when these two words are uttered — temper tantrum.
There really isn't another set of behaviors children exhibit that causes as much anxiety and frustration for parents.
But we have some good news to share!
Temper Tantrum Course: Self-Paced
Behavioral Compass will be offering a comprehensive self-paced course providing explicit guidance on reducing the occurrence of temper tantrums.
The course will feature an extensive array of information designed to teach parents and caregivers user-friendly strategies to alleviate the chaos caused by temper tantrums.
This Temper Tantrum course is designed and presented by Michael LaPaglia , a behavior analyst with nearly 30 years of experience in the field of behavior change.
You'll find the design of this class to actually be fun. I take a tough subject and help you become a Temper Tantrum Mastermind. You'll discover why temper tantrums occur. Then, I'll teach you to sleuth the reason behind your child's behaviors. After some investigation, you'll be adapting new strategies like a PRO!
Stay posted via our newsletter and/or sign up on our waitlist.
Sign up for the Behavioral Compass Newsletter
Future newsletters will include information on new eCourses, freebies, how to manage problem behaviors, and more. Watch for promo codes!